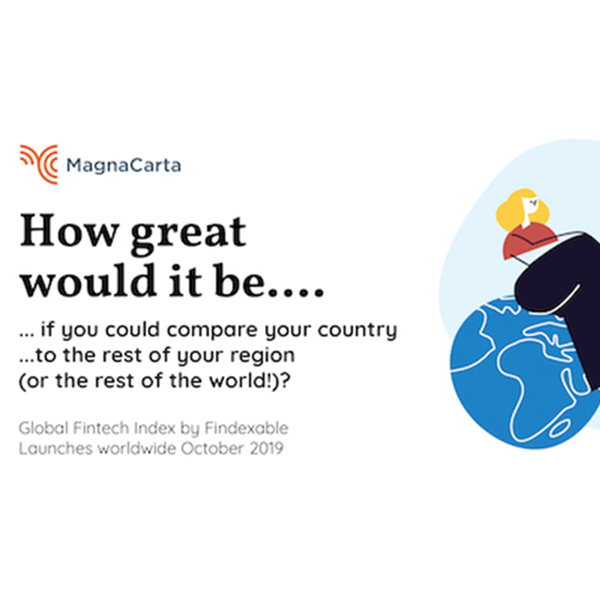 Global Fintech Index
Fintech Mundi has teamed up with long-standing partner MagnaCarta Communications and a coalition of other global partners to identify, compare and track the development of fintech everywhere – even in the furthest corners of our planet.
Launching in October, the Global Fintech Index, presented under the banner of Findexable, will be the first fully global index of cities ranked by fintech activity.
Fintech Mundi's Susanne Hannestad explains the needs of the fintech sector in the Nordics and how accurate, tangible data can help raise the Nordics' status as a hub of fintech innovation globally.