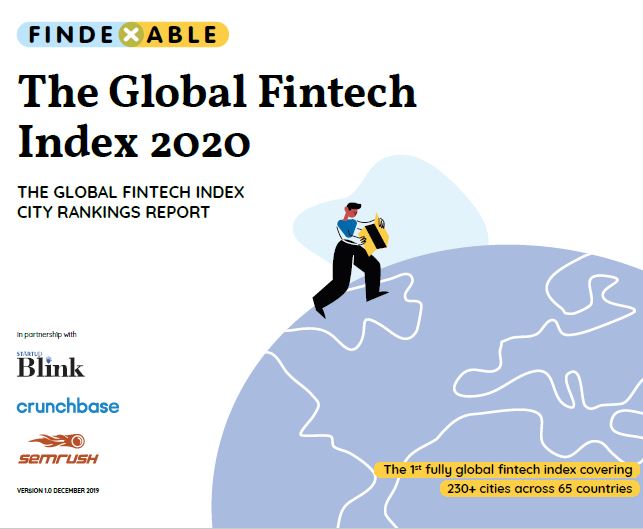 The Global Fintech Index 2020
Fintech exists to solve global problems. Of access – such as in emerging markets where banking economics stop the poor from getting a bank account. Of speed – where old infrastructure slows the sending of money, receipt of payments or makes international trade difficult. Or of cost and convenience – by making it easier to pay, or cheaper to borrow. There's another problem too. An industry founded on principles to make the world better, needs a global index to track progress, and benchmark its success.
This is the vision of the Global Fintech Index of which I am a proud Ambassador. The City Rankings Report 2020 is the first glimpse of what the Index algorithm is designed for. To identify emerging hubs, fintech com¬panies and trends. To promote growth and adop¬tion of progressive, inclusive financial services everywhere.
Together with our Partners we're building a global coalition to promote the values of fintech. We hope you'll join us in our mission too.
Susanne Hannestad
CEO, Fintech Mundi and Nordic Ambassador for Findexable
susanne.hannestad@fintechmundi.com